Intaglio printing

foil balloons!
Need more than 20000 balloons? We offer great quality at a low price per unit! Our foil balloons are glossy and colorful.
Foil balloons require a charge for plate making, plus a higher minimum order quantity than digitally printed balloons.
See the chart below for details.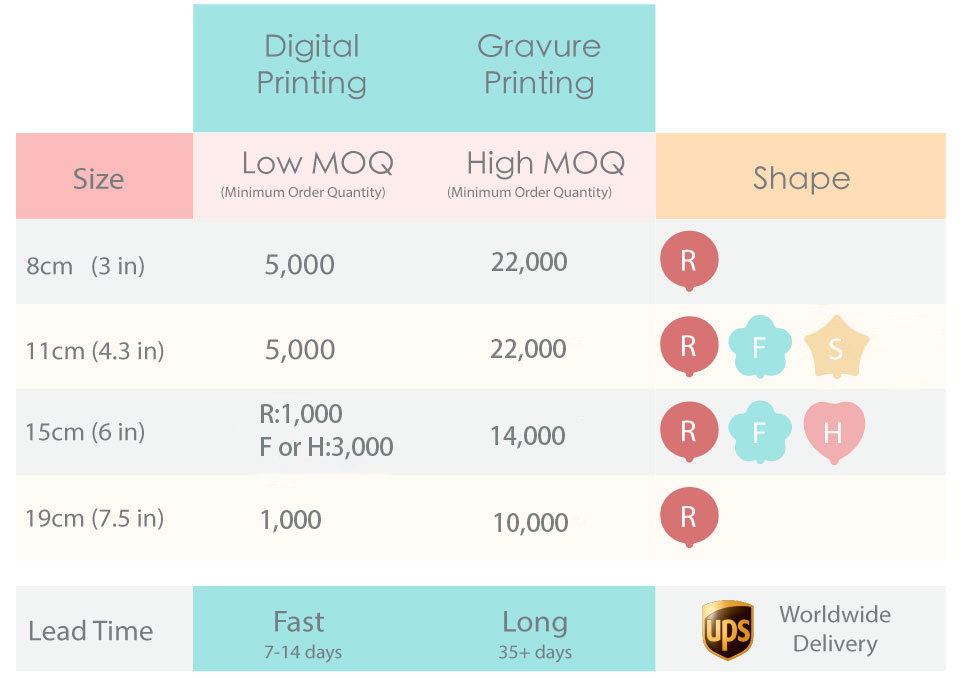 Our Artworks
(In stock)
The following artworks are in stock.
Sold by series (set).
Minimum order quantity: 200 sets